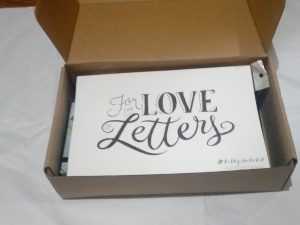 My (subtle) love affair with typography, lettering and calligraphy began with this typography conference more than a year ago
I tried my hand with pointed pen calligraphy–and I loved it! I might go back to it one of these days. Brush pen was a little more tricky, as it requires more control and flexibility at the same time–a skill that I still need to hone! In order to practise what I've learned from the ink calligraphy workshop I attended earlier this year, I bought this Scribble Starter kit from The Craft Central–and I have been one satisfied customer.
This time, it's the Lettering Starter Kit's turn. Made in collaboration with my type idol, the kit includes: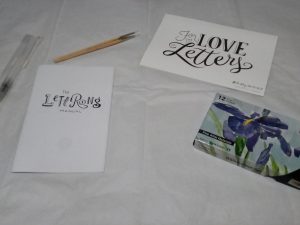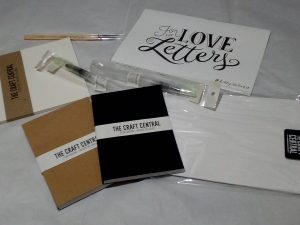 Lettering manual by Abbey Sy
3 waterbrush pens
Set of 10 watercolour sheets
3 sizes of small brushes
Watercolour set–12 tubes
Dotted grid pad
2 plain notepads
I'm going to start using this kit during the weekend, and hopefully give a review! I'm nervous yet excited at the same time! Also, apologies for the blurry photos–I have been trying hard to make them look better, but that's the best I could possibly pull off!
Happy Friday, everyone! How will you guys spend your Friday? 🙂
You can order the Lettering Starter Kit from The Craft Central. The kit costs P2,100 (shipping and handling not yet included, and depending on your location)
Note: This post has been posted out of the author's own volition and without any prompt or request by the vendor.