One amazing thing about blogging is that you get to discover other bloggers and their blogs, and through them, you get to discover new things–new products, a different horizon of what the world could offer. While I am mostly a lurker in the blogging world, I do have my favourites. One of these bloggers is Rhianna of Robowecop. I don't think I can say enough good things about her and her blog–she's really funny, and from her blog posts, you'll get a glimpse of how to down to earth and real she is.
While reading one of Rhianna's blog entries, I saw one of hers about Nyx makeup products. Before that, I've only taken a cursory interest in that brand. I've heard of them, but never got around to buying anything from their store, probably because there's no one I "know" who uses their products. Until that particular entry from Robowecop.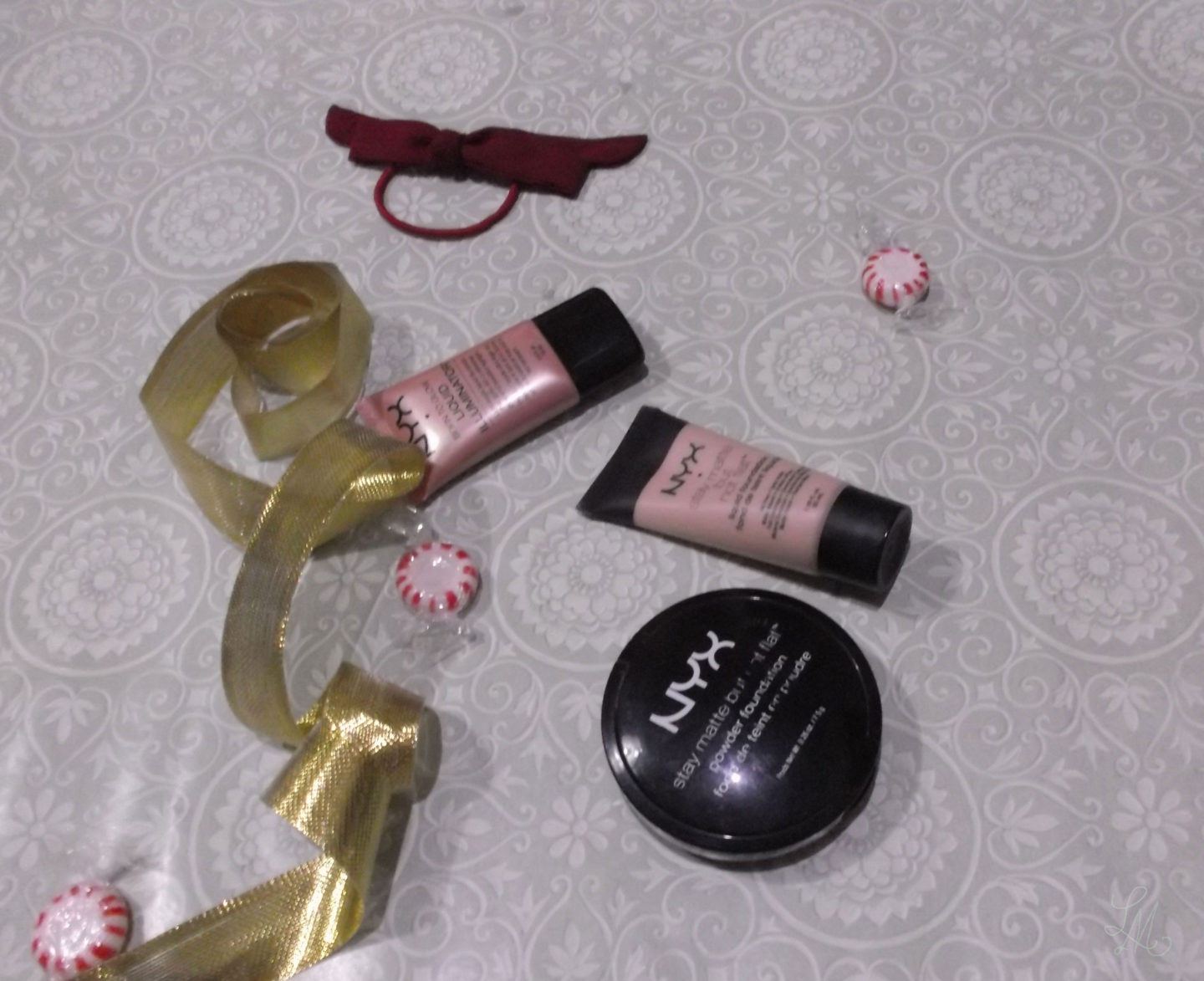 They were the first three products I got from Nyx–through one of their "buy one, take one" promos (they do this a lot, I swear) as a birthday treat to myself. The Stay Matte but not Flat foundation and the liquid illuminator mix well with my BB cream (sorry, I'm a girl who likes to mix and play with makeup products). What I love about the foundation (for testing purposes, I used it without my BB cream of another brand) is that at the end of the day, I still look dewy and fresh (I swear, cross my Nyx lovin' heart), bordering on radiant.
Here are other things I bought from Nyx! I bought their soft matte lip cremes (I loved the shade Cannes so much so I bought a few other shades more later on). I also got two Liquid Suede lippies too (Kitten Heels and Cherry Skies) , but they were both difficult to remove, so one has to be careful while putting on the lip cream!
That ends my haul so far! 🙂 Have you tried buying Nyx products already? What are your favourites? 🙂