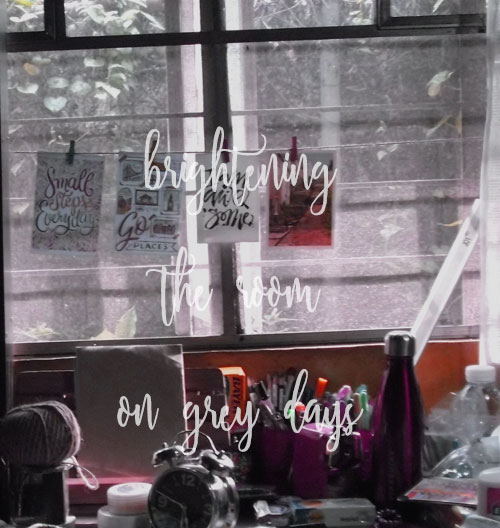 With the start of the school season in the Philippines, June also comes with rainy weather–umbrellas, raincoats, rain boots, and yes, dark, rain-lined clouds that may stay mainly during the day.
And a gloomy weather with a gloomy looking room? Not the best combination.
Here are a few things I do to make my room look brighter:
1. Draw the curtain open.
This makes the room look brighter, even on a rainy day. It also helps make my room look bigger than it actually is (granted that my room is already big) but with the curtain drawn open, it looks like my room has plenty more room for more stuff.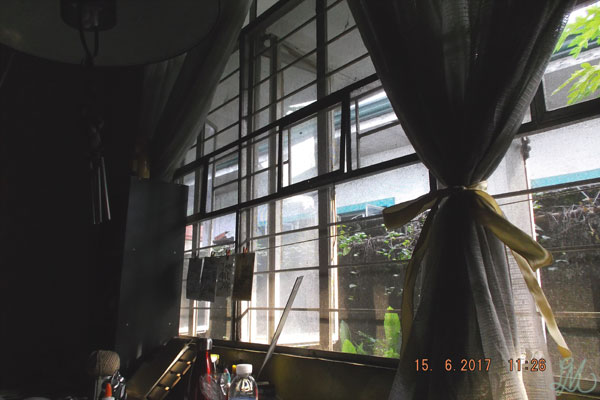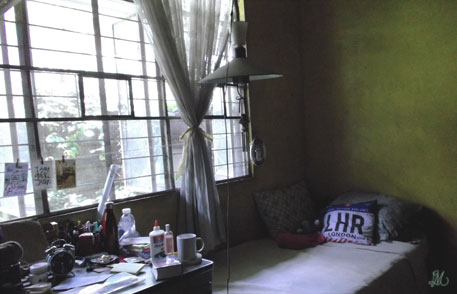 2. Change the layout of some furniture.
Some items in my bedroom have been in the same place for years, like my makeshift work table, for instance. It used to stand right against my clothes closet, which hampered my freedom from properly choosing clothes (just kidding, partly). Now, I've set the table to the centre of the room, and now the room looks different. My desk, which I've switched with the one in the guest room is wider than my old desk, and can hold a lot of stuff. It even has room for my new storage shelves! Awesome.
3. Finding something quirky and different.
I love nautical themed home decor, so it won't be a surprise that I bought this adorable Welcome On Board sign  pictured below that looks like a lifesaver with a lighthouse carved at the centre. Pass that little gem up? Not at all likely!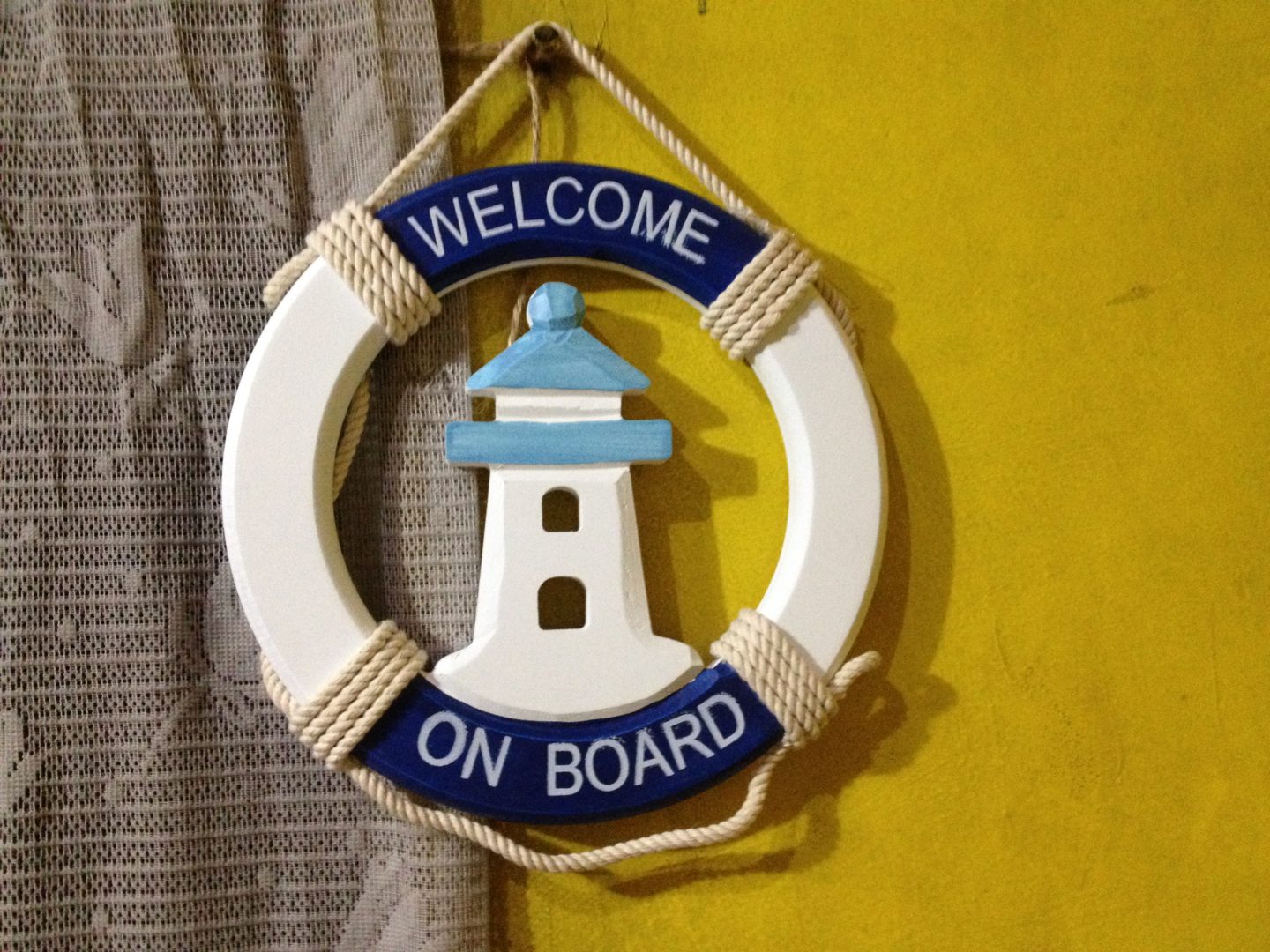 4. Everything in one place.
I admit to be guilty of having all my things all over my bedroom, making it look smaller and cluttered. Like, really cluttered. During the weekend, I had a massive cleanup, and although I have accomplished a lot, I still have a long way to go where cleaning my room is concerned. But I promised myself that I will be more disciplined and put things back to their proper place!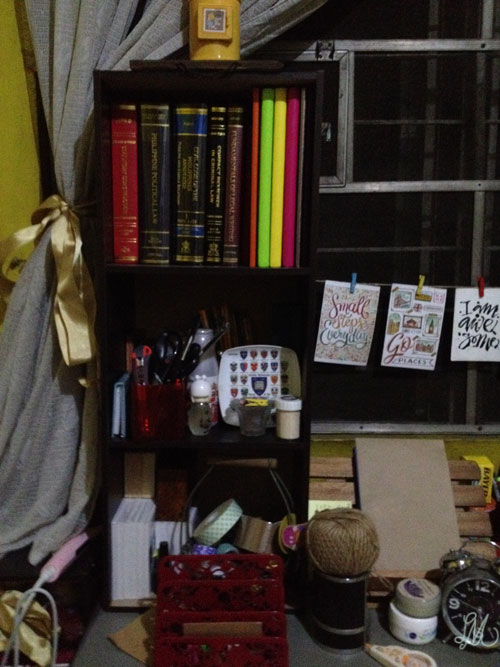 5. Changing beddings.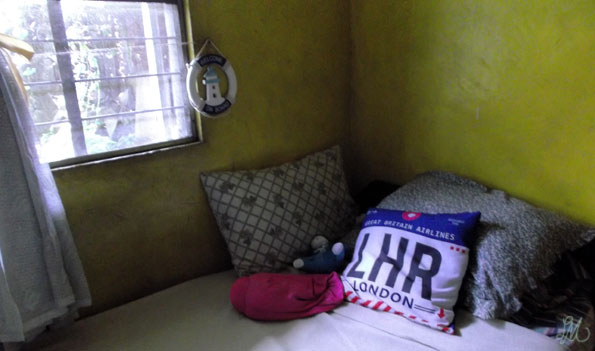 Ah, the comforts of mine own bed! The bed sheets, pillowcases and blankets are changed regularly–like every two to three weeks. The mattress is another matter. It's already old, and I really wish I could get this company's feel-good mattresses, which provides ten inches of comfort. Also, they stand the test of time! A product review raved about the classic mattress of the same brand–they can last for as long as eight years! Also, that mattress' company produces firm mattresses–you wouldn't even feel the person next to you move or sink around the mattress!
Of course my bed can only accommodate a single mattress. But a girl can dream!
How do you revamp your room for the summer? Do you also have ideas how to cool your room when it gets too hot during the summer? Or if you live in a two-season country like I do, how do you brighten up your room during the grey, rainy days? Let me know through the comments–an exchange of ideas is always welcome!
*This post is written for Leesa.
*NB: Some of the pictures were taken in sunny weather. This is to see how bright the room is during sunny days. Will post an update as to how it looks in rainy weather.