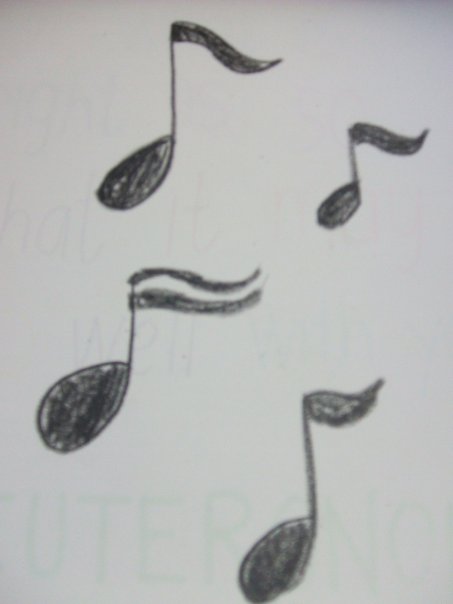 How's everyone doing? 🙂 Hope everyone's having a good day! 🙂
Just a question–do you guys prefer to work in silence, or do you like music to keep you company? Somehow, it feels easier to work with music–so my Spotify app is always open in my work computer! Last time, I shared my favourite study tunes on here–they're a mix of old and new favourites. This time, I'm sharing ten songs that I always play on repeat (unfortunately, yours truly has a habit of playing a song until she gets tired of it)–because they're absolutely fab. While some of you might have different tastes–hey, it's a free country–here's hoping you guys will check them out!
Kiwi-Harry Styles. Heard this while watching the Victoria's Secret fashion show. Man, that song was awesome, and kick-ass.
The Very Thought of You-The Ray Noble Orchestra with Al Bowlly. One of my new vintage favourites.  With a cute intro, it's a very sweet song without sounding too soupy.
I Got Rhythm-Kiri Te Kanawa. Her album of Gershwin songs can accommodate every mood. Whether it's romantic, or dance-y, "I Got Rhythm" made me wish I knew how to tap dance!
God Only Knows-Jamie Cullum feat. Geoff Gascoyne. One, because he's covered a Beach Boys classic. Two, hello, because it's Jamie Cullum. Three, because violins can make a song even more romantic. 🙂
Nocturne No. 19 in E, Friedrich Chopin-Benjamin Grosvenor-Dear Mr. Grosvenor, you're the bee's knees where playing the piano is concerned. You've made it even more beautiful and haunting. I first heard this nocturne in a made for TV film of The Secret Garden (released in 1987). It was so beautiful and haunting, and it was perfect for the movie. For some reason, I was never able to get it out of my head, and I drink it in whenever I hear this being played in the classical radio station my dad listens to when I was little.
Is This Love-Corinne Bailey Rae. Through my older sister, I've heard how fabulous Corinne Bailey is. A few albums later, and she hasn't stopped being fabulous. This sweet, and dare I say it–quite subtly sexy track stops me from feeling frazzled–but still focused! 🙂 I found out that this was a Bob Marley original, and she did it justice.
Please Don't Eat The Daisies-Doris Day. Sweet, but not saccharine, this song spells adorable. Please, please give this song a chance.
My Friends Got Love-Leo Stannard. I heard another song from this artist through one of my favourite vloggers. It's actually a very cool song. 🙂
I Only Have Eyes For You-The Flamingos. Another oldies song I've heard from Season 2 of The Crown. It's a really good series–and it'll leave one at the edge of their seat!
Meet Me By the Water-Rachael Yamagata. Relaxing. Romantic. Need I say more?
So ends my list–and more songs can be found here in my work playlist. Enjoy listening, everyone! 🙂