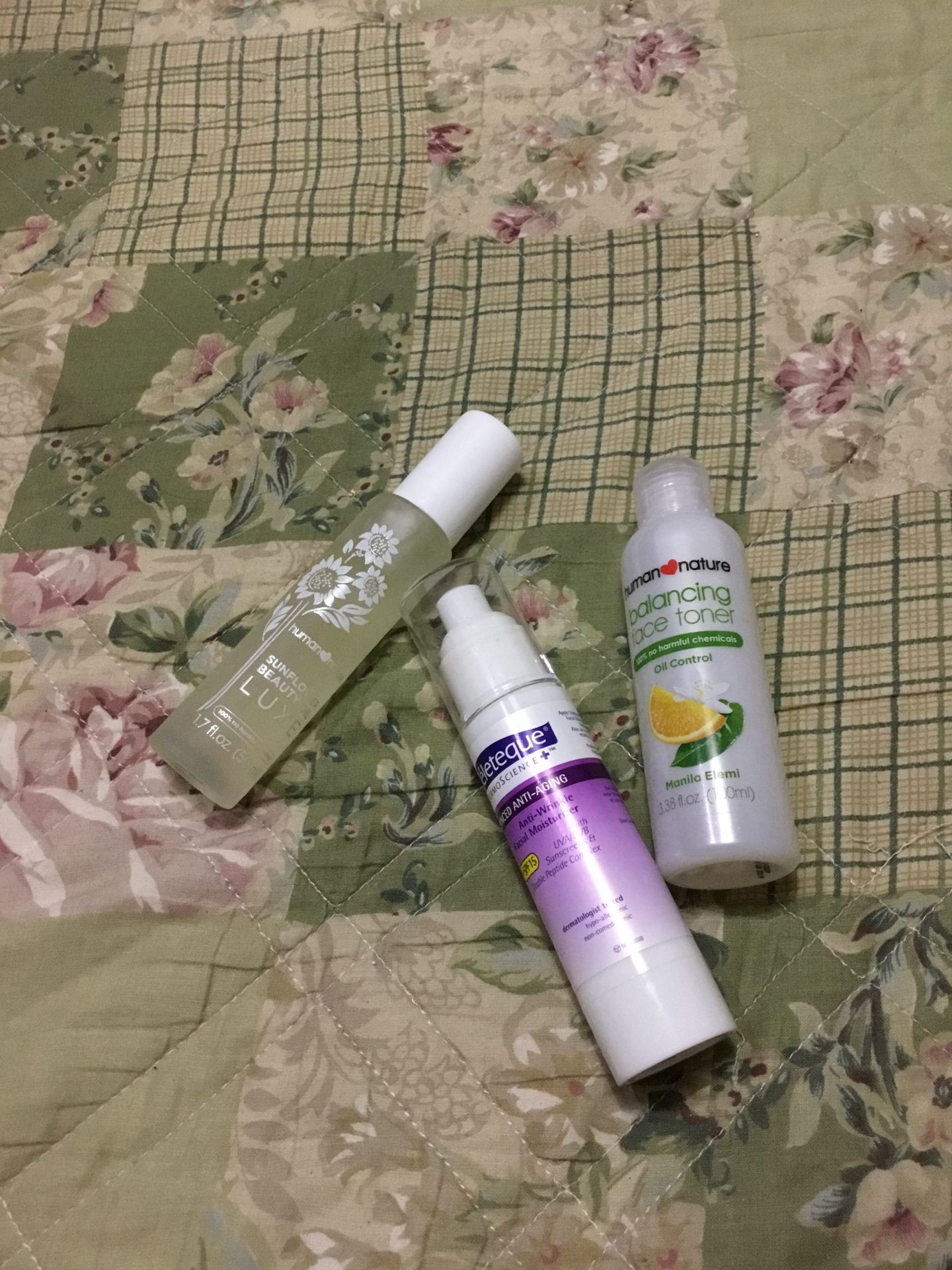 Friends who look at my makeup bag will tell you that I have different beauty products–ranging from Benefit to The Body Shop (all bought during a promo, as there are lots of discounts). But what they don't know is that I swear by three local beauty skincare products that help keep my skin healthy (apart from a full eight hour sleep, eight glasses of water, and eating a well-balanced diet–well, I try).
I'm currently loving the following:
Celeteque's Advanced Anti-Aging Anti-Wrinkle Facial Moisturizer-it keeps my skin smooth and supple! Actually, I use this alternately with Neutrogena's Hydro Boost Water Gel–and my skin stays soft and moisturised all day–no need to reapply! Also, since I am in my mid-thirties, I need anti-aging stuff, and this one is working so well!
Human Nature's Sunflower Beauty Oil Luxe is part of my nighttime routine as it locks in moisture after my shower, and I wake up with a softer, more dewy skin. And it smells like roses! The best thing about this product is that it's cruelty free! 🙂 Trivia (from the product page): This beauty oil has more Vitamin E than argan oil–it's all good stuff!
Having been born with combination skin, it causes my face to have the occasional zit, but that has become a thing of the past since I've used the Balancing Face Toner from Human Nature. It does not sting, nor dry my skin, and it comes with a citrusy smell! Like all other Human Nature products, it is cruelty free–which is the best part.
These are my favourite local skincare products–so far, that is. What's yours and what is your favourite thing about them? 🙂