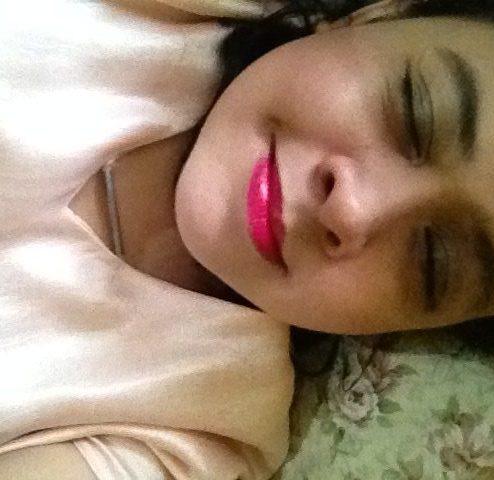 So far, things are better this month, and pretty exciting things they are! 🙂
I've been busy working on this fledgling organisation's blog (and media kit) at the moment–and it is one I've been working with–behind the scenes, at least. I'm really looking forward to work with them more actively (being more physically present, that is) for this year's activities. Schedule permitting, of course.
I still have a lot to learn where my volunteer work is concerned–how to pitch ideas, helping with social media–goodness gracious! But I still have to remember that while our tangible work should shine, it would help that the blog is able to do its mission: spread word of our work, so we can work with other people to make children's lives better. It is, after all, for the Filipino youth.
A new app discovery: While reading a post on Gal Meets Glam, I discovered this app called Airtable. It's a database and spreadsheet in one. The cool thing is, it's accessible online–but you can also download an app for your device–whether it's your PC, your phone, or your tablet. Android users rejoice–Airtable is available for download too! If you guys want to give it a try, do! I love how portable it is–in the sense that you can use it wherever you are. I'm pretty excited to introduce this app to my teammates in The Friday Book Club!
New (top eight) favourite music: I'm the girl who dreads silence when working. So I keep my ears peeled while I am in the taxi or in public transport for really good music, or check out friends' (or other peoples') recommendations. And these songs are my current "hit-repeat on Spotify" tunes.
ILYSB, LANY–My friend from work recommended LANY's music to me, and I was hooked. My first favourite was Pink Skies.
Fade Into You, Mazzy Star–I have heard of this artist from a local celebrity's YouTube video, which was inspired by Vogue's 73 Questions. I've yet to listen to other music of this (now defunct) band–apart from the album where this song belongs.
Magnificat in D, George Dyson; Exeter Cathedral Choir-Since our office choir isn't currently active but working on new songs to sing, I think–I miss singing choral music! Dyson's Magnificat in D is my favourite Magnificat next to Stanford's Magnificat in G. I've always felt that this is the kind of music that you don't have to wait for Christmas season to listen to. (PS. The Nunc Dimittis of both composers are pretty awesome too).
To Be With You, Mr. Big–All right, this one's a rediscovery. I've loved this song since I was in grade school, but for reasons unknown to me, it's not in any one of my Spotify playlists? But I've remedied that already. 😉
Send A Raven North, Una Luna-I've accidentally clicked on a piano playlist (sadly I've forgotten the name, doh), and I've found really good music. And this is one of them.
My friends really have amazing taste in music, and I've fallen in love with Laura Marling's Night After Night. There's something beautifully haunting with the lyrics and rhythm of the song. My favourite lines from the song are:


You were my speaker, my innocence-keeper
I don't night after night, day after day
Would you watch my body weaken,
My mind drift away?

Forever Starts Today, Tim Halperin-I love how positive and hopeful this song is. No other words.
Sunday Stroll-this makes me think of a windy day, walking hand in hand with someone, basically enjoying the day. Utter bliss.
I'm going on a vacation and I'm looking forward to it. Yes, after five years of not having gone out of town, I AM FINALLY ABLE TO DO SO AGAIN (caps for emphasis). This time, I'm going to Camarines Norte, which is a province in the Bicol Region. If any of you readers are from Camarines Norte, what are the places you think I should visit? Food I should taste? I appreciate your input! 🙂
Really Serious Conversations and The Chubby Girl's Kitchen. Yep, two new categories to this blog! Chubby Girl's Kitchen used to be the plain ol' "Food" category. But given that I share my recipes, with a background story to them, I thought that it deserves a new name! This category will also include reviews of restaurants or other eating establishments.
Really Serious Conversations is born out of my desire to finally express what I really feel about things, including politics, which is a sore point to many. As a public servant, I do have to tread carefully though!
Why was Really Serious Conversations created? To be honest, I intended for this "category" to be a separate journal. But after hearing a friend telling me I was shallow after reading my blog and that said friend was disappointed in me. The thing is, I am capable of engaging in serious conversations. I am really just selective about the people with whom I engage those conversations. I am opening my heart a little more about things that matter to me.
Aaaaaannnndddd that was a long update! How's your May Day/Labour Day (to Filipino readers), everyone?