All right, it's Tuesday, and two days since my flu came back in full force. Yes, it made my joints ache a little more, it made me feverish again. But it's been a productive day (yes, I can say that with conviction) for me.
Sunday found me running errands. I thought I could hack it, because I thought my flu was gone. And being a sick and tired girl (already feeling the symptoms of a relapse), I wanted comfort food. Comfort food being caramel milk tea with egg pudding (yum) and cheezy nachos with beef (even more yum). I've been craving for both in donkey's years (well, I exaggerate, it's been only a month since I last had milk tea and nachos), and I had my end of the day reward.
I was asked by a friend what I ate after my errands. I answered that friend's question proudly, only to be told, "You don't eat like a sick person. Sick people eat sick people food."
I quietly wondered, what kind of bullshit is this? So I asked that friend's definition of *sick people food*
According to him, *sick people food* could mean–hot noodle soup (okay, but bleh), chicken soup (okay but meh), rice porridge with chicken broth, chicken, and ginger (all right, but my heart and stomach calls for something else). plus tea with lemon.
Options are okay, and very plausible food choices they were for making me feel better, but I've had them for the past few days. I've had so much soup (beef broth) that I thought I must be drowning in it already.
I wanted something my heart and stomach wanted. Nachos and milk tea it is. Hang other people's opinions.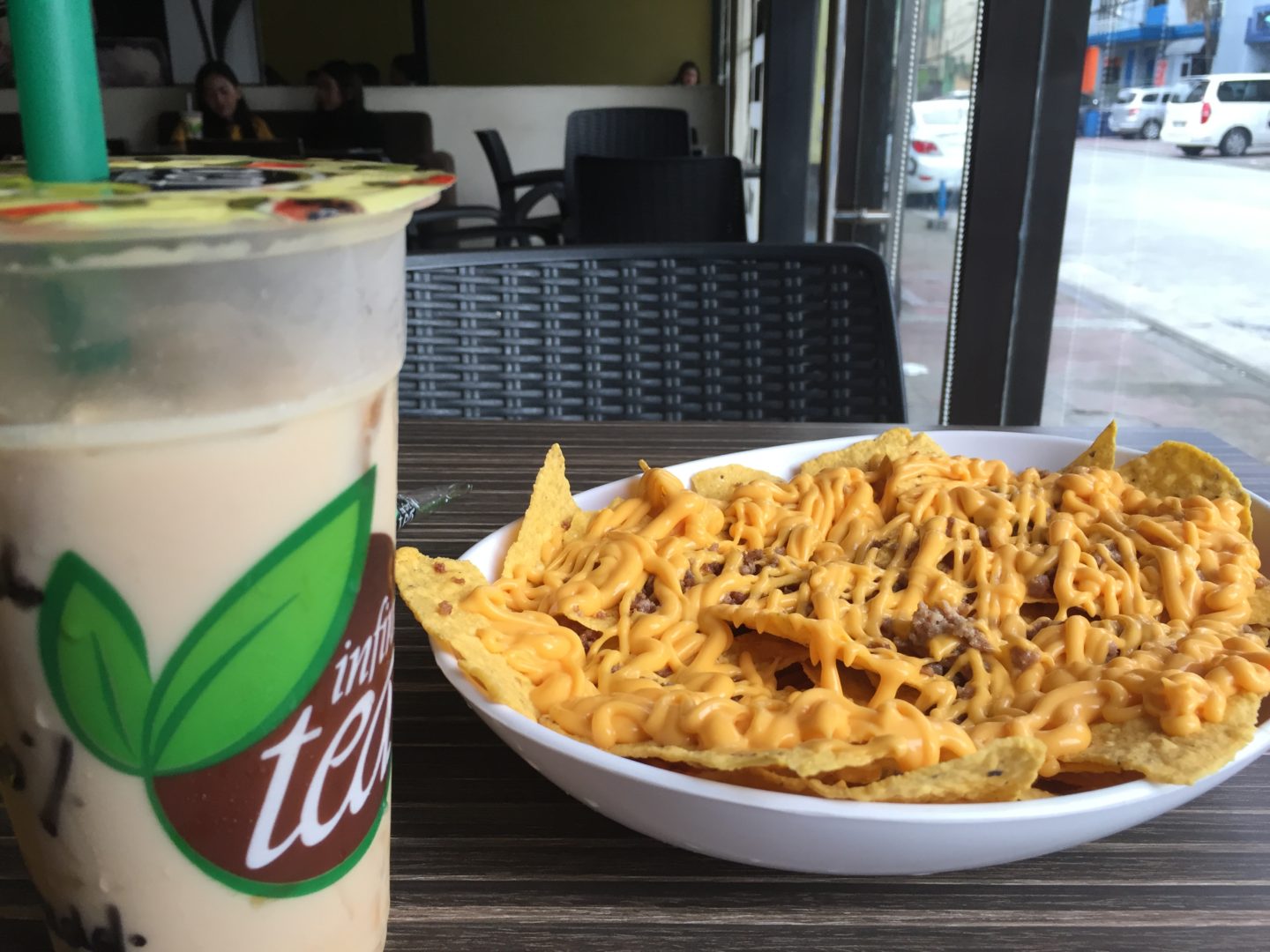 I didn't drop dead after consuming them. I was shivering a bit (onset of relapse already raging into my system even deeper) and feeling snuffly, but my heart was content. End of story. When I went home, I was sick, but my mind was abuzz.
The lesson of the food portion? While porridge, soup, or broth can make you physically better, it's a different conversation when your heart wants different food to consume.
Monday, however, was a nightmare. When I woke up in the morning, my shoulders ached, my head ached–hell, everything ached. But did I regret eating nachos and drinking milk tea? Hell no. My fever came back, but it was stamped down by good ol' paracetamol. I had to take paracetamol every six hours. Sure, fine with me. I was still productive.
If anyone would tell me that one can't be productive whilst sick, I'd gladly rebut that. The night before, my hands produced rough sketches; fingers tapped out responses that I am 100% sure were lucid. My brain was very much wired in the morning. This picture below is a final product–or at least it was one of them.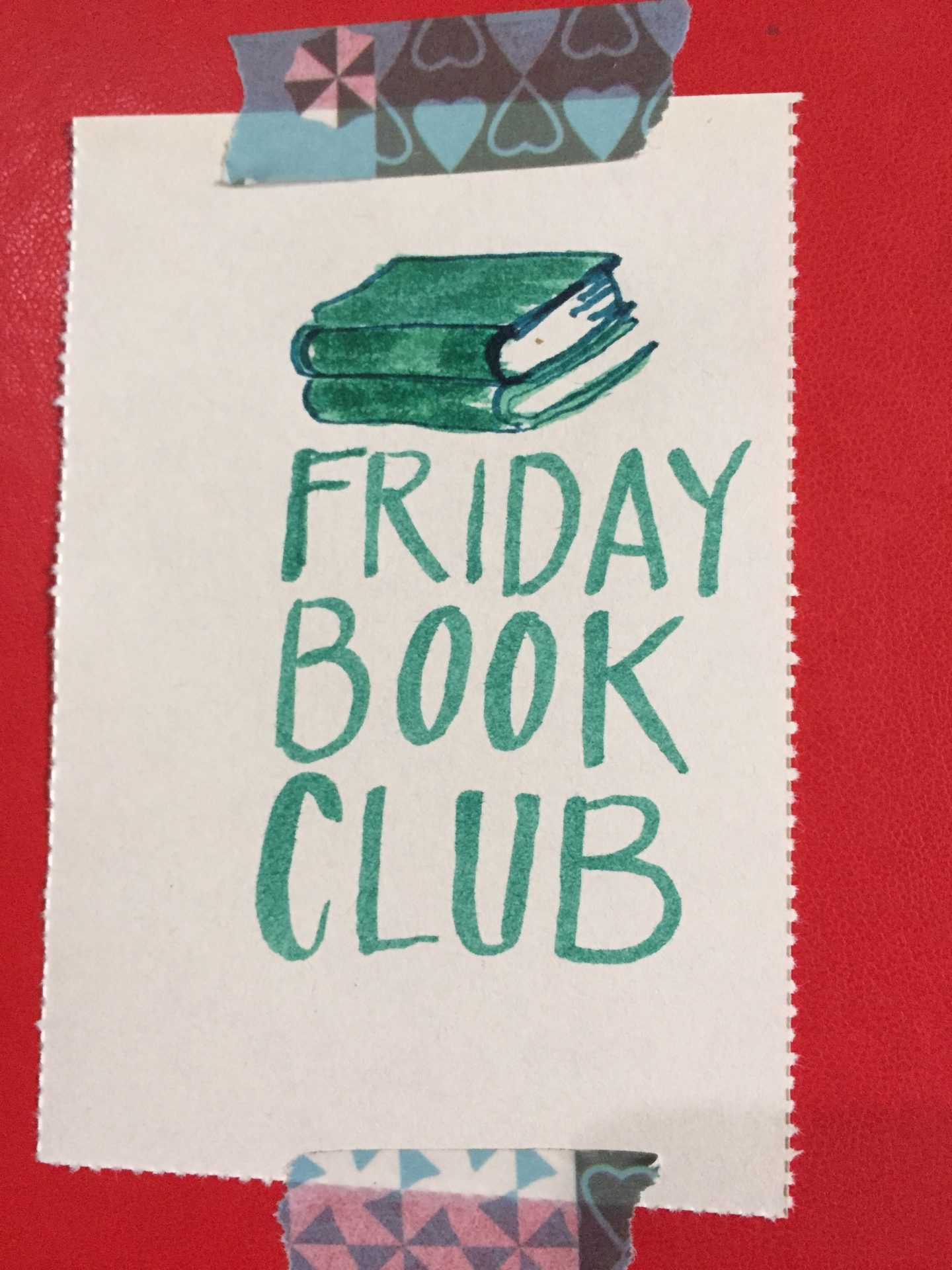 Being (still) sick isn't fun but extended convalescence can make one creative.
This is one of a series of proposed hand-drawn logos (plus two digitally designed logos) for the organisation I work with (hi, @thefridaybookclub). My friend Joana and I are in the process of revamping our branding, and it's actually unbelievable how much we're enjoying it. I mean, we should be, as The Friday Book Club is OUR passion project. But of course, when you're in the process of making significant changes, it's still going to entail a LOT of work.
Notice that in this sketch, lines are not always straight. It is actually a revised version of a proposed logo, and look Mum, no pencil lines! That's right, I went ahead and drew the design directly on the paper, mentally crossing my fingers that it'll turn out right. And I have to say, yeah, it did! I'm actually at the risk of getting too puffed up about it, but what the hell, I'm actually proud of this design!
And speaking of designs, I have to go. I have to redesign a logo and make business cards.
Till then! x