Going to work always takes some preparation, and when I have time, I put some colour on my face. The amount of colour, however, depended on the weather, and whether I'm going to class. Because there's a sort of unwritten law that putting on makeup before you go to class in law school is generally discouraged, especially when you have a terror professor–unless you're dead certain you'll ace your recitations. Sometimes, I'll put on make up, for a confidence boost.
As much as possible, I try keep my look natural. Some illuminator (so I could look a bit "fresh" and wide-awake), lip and cheek tint, powder, and mascara, and I'm good to go. I'll be sharing two looks that I frequently use whenever I go to work and uni.
Look #1: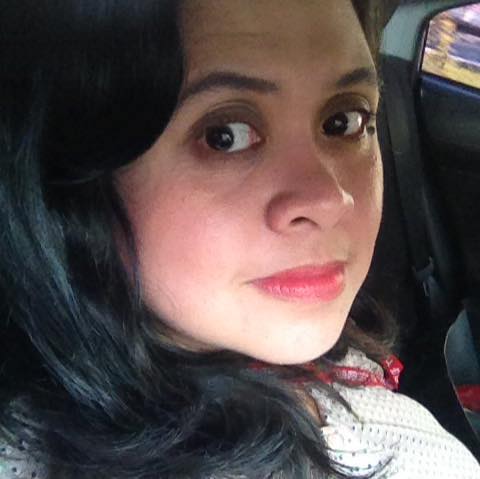 First thing you have to do is cleanse, cleanse, cleanse*. As I do not bring facial cleansers with me to work and uni, I make do with baby wipes spritzed with facial cleanser. If you're in the Philippines, the Eskinol Deep Facial Cleanser can be your best bet, as it really lives up to its name. Make sure that there's no trace of dirt remaining on the wipes.
Then moisturise it. Preferably with a really hydrating moisturiser like Celeteque's Facial Moisturizer (A product I regrettably had to stop using as it disagreed with my skin but I'm considering giving it another go as my body chemistry has now improved). If you're splurging, The Body Shop's Tea Tree Mattifying Lotion is a good choice too! For protection against the sun, I use the Skin Defence Multi-Protection Essence from the same brand. Massage it all over your face for faster absorption.
I'm currently using Benefit's Porefessional mattifying primer, which I shall have to replace with a cruelty-free brand when it finally runs out. This year, I'm making it a goal that I shall be using at least 75% of cruelty-free beauty products in my makeup bag.
I never had a need for a foundation, as I am using this product from The Body Shop. My shade of choice is the Peachy Glow. It's a bit pricey**, but that tube goes a long, long way, as it lasts me for about six months–and I'm using it quite liberally at that! Apply powder (my fave compact is provided for in a link below) to bring out that dewy glow.
Then, that bit of colour on the cheeks. This is where I play around, so results can be hit or miss (oops). In the pic above, I was quite lucky with the amount of colour–it almost looked natural. Again, I've used The Body Shop's Lip and Cheek Tint. I'm a loyal user of this product. You have no idea how long the staying power of their lip and cheek tints are. The colour lasts at least four hours, which isn't too bad. I used the shades Dusty Rose (037) and Dark Cherry (018), the latter shade used only sparingly. My formula for both shades: Three dots of Dusty Rose and two of Dark Cherry. Blend on the apples of your cheeks.
Then we're going to the lips. For moisture, I alternate between this product and this one. I love them because they have serious moisture retention powers, which is what I need whenever I use a matte lippie like my second work-look below! Again, there will be some playing around where lip colour is concerned, as I sometimes mix colours and brands together into one lip colour. For this look, I played around with The Body Shop's Lip and Cheek tint in Dark Cherry and Clinique's Chubby Stick Intense in Roomiest Rose (which was given to me as a gift), Apply two coats of the Chubby Stick. With a lip brush, carefully brush a thin layer of the Lip and Cheek Tint (Dark Cherry) over the earlier applied colour.
I finish it off with powder from my favourite brand, and I'm good to go! 🙂
Look #2: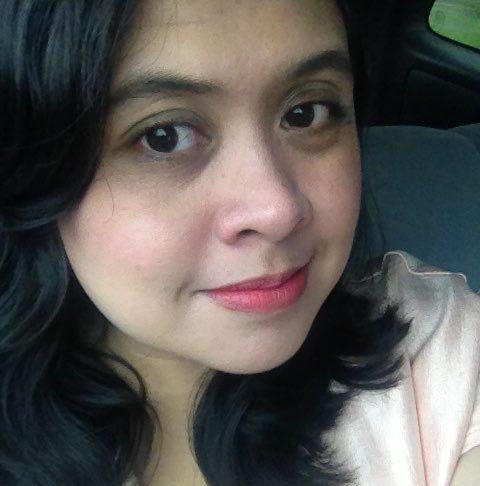 DON'T skip the cleansing and moisturising step provided for in Look #1.
Again, I used the Instaglow cream from Look 1, dusting my face lightly with powder after applying the cream. Then for the blusher, I again used the Lip and Cheek tints from The Body Shop (Dusty Rose with Pink Hibiscus–shade #001, if you're wondering). My formula: again, two dots of Dusty Rose with two dots of Pink Hibiscus. Blend both shades on the apples of your cheeks.
For lips, don't forget to moisturise with a balm. This time, I used Lucas Papaw Ointment (if you're in the Philippines, you can buy yours here–you'll pay zero for shipping if you're a first-time buyer!). One thin layer of the ointment is enough, and will go a long way. Then I applied a coat of Nyx Soft Matte Lip Cream in Cannes (shade #: SMLC19, if you're wondering) on my lips. With a lip brush, carefully apply a thin layer of the Lip and Cheek Tint (Dark Cherry).
Lightly dust face with powder for finish, and that's it!
Note:
*-If you are applying makeup at home, all the more reason to wash your face with water and facial foam of your choice before applying makeup. Don't skip the toner/cleanser and moisturiser!
**-In cases when the beauty products are expensive, it helps to take note when they usually have sales. In Body Shop, they have sales and promos often, depending on the kind of product. Another tip would be to sign up for membership/loyalty card. They usually offer discounts for members.
Another friendly tip: MAKE FRIENDS WITH THE SALES STAFF. There's a certain Nyx branch where I always shop, so I have become a familiar face among the sales staff. It really doesn't hurt to ask questions which ones may look best on you. Plus, they would offer to have you sign on their contact list–if they have something new or if there's a sale, you would be one of the first people to know about it! 😉