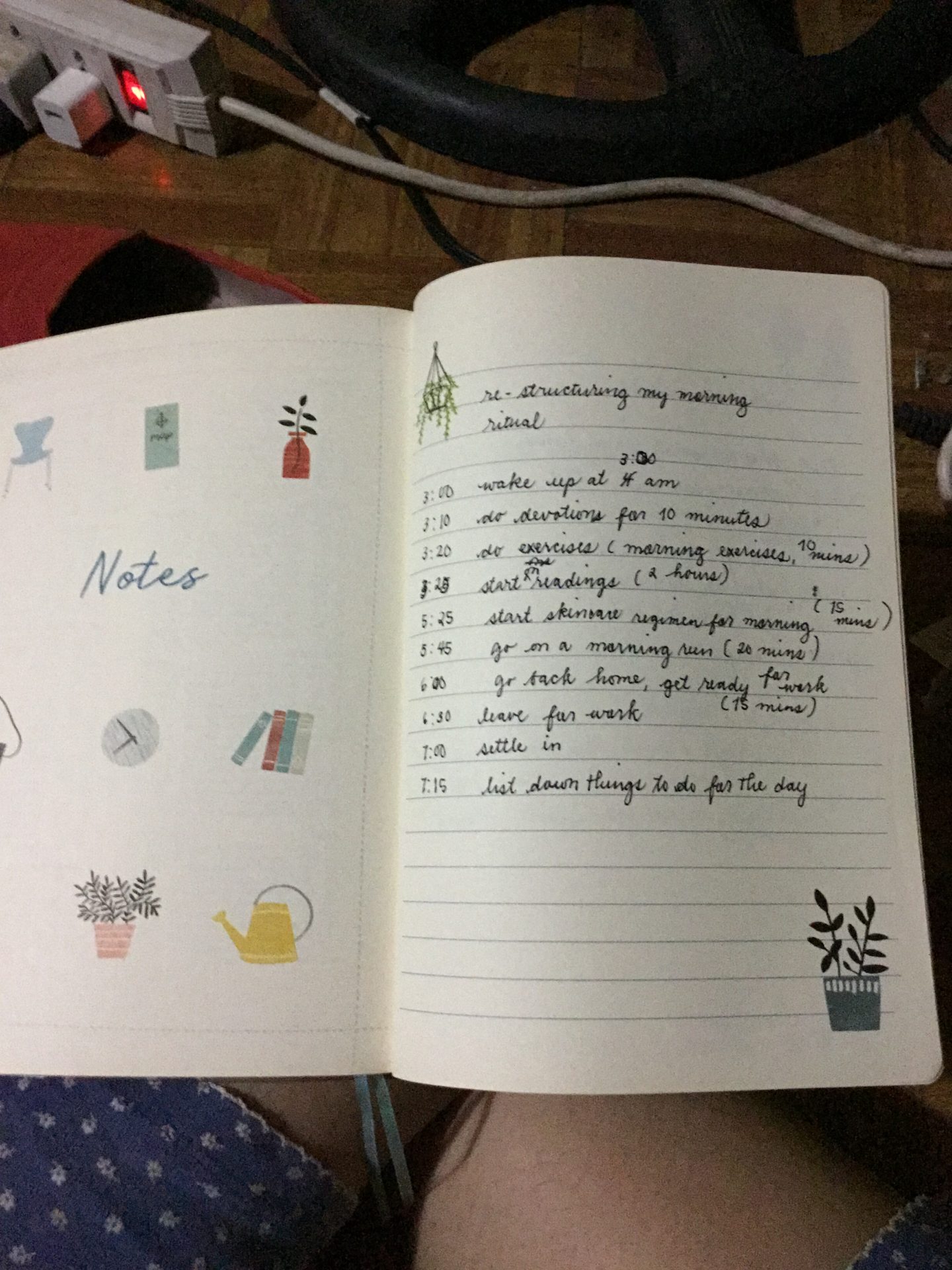 Hello! Hope you're all having a great new year! Here, it's now the early morning of the fourth day of the new year.

And my first day back at work.

To be honest, thinking about this causes me to have an anxiety attack, which happens a lot lately. I know I shouldn't, they happen. Well, until I've found a way to stop them.

Again, I digress.

So, why am I here, sitting in front of my computer, tap-tapping away at my keyboard at an unholy hour? Because I need to get it down, before my brain's momentum passes. Or that inspiration fades. Or the words be truly forgotten. You know what I mean.

You'll ask, what am I going on about, at this (unholy) hour?

I'm writing this post because–accountability. I will need help to accomplish this challenge (y'know, to pound me into shape, or to cheer me on–pick yer poison).

The backgrounder: In April last year, I read a very mind-opening book written by Mike Grogan, who, interestingly, is an Irishman based in the Philippines. The Messi Way made me vow that I would restructure my life for the better. I didn't, because first, I didn't have motivation, second, I was–well, I lacked accountability. So I simply just gave up. You'll ask, what's different now? Well, I've got a better mindset now. Or working on it.
So, what will I commit to doing this year?

I will be committing to do the following: restructure my morning ritual, and with that, my nighttime routine. I thought that it was an important element too!

And this restructuring will involve a 33 day challenge process.I'm hoping to really reconstruct myself and my life, and hopefully, this will make me a better person.

So, how will this one work? I will be posting daily on updates on my progress, which will hit two birds with one stone–be more accountable with myself, and I shall be more consistent in blogging!

This challenge will be starting on Monday (January 7), and I can't wait to start!