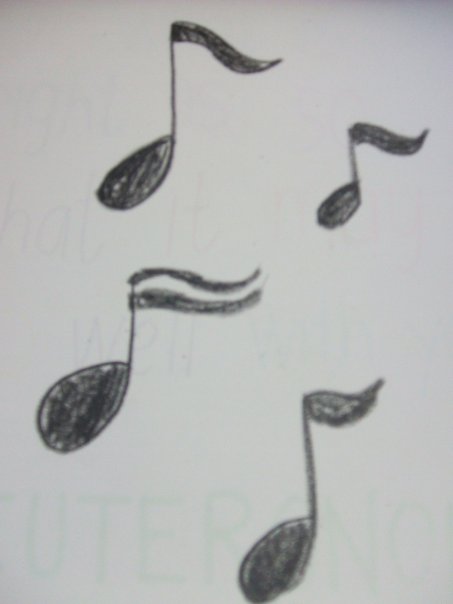 Growing up, I've always loved music. Whether it's Madonna, or Tchaikovsky, I would spend a long time listening to the radio. I would also wait for the day when my older sister buys a new tape (yes, I know, I am THAT old, haha)–well, because I think she has great taste in music!
Music has also been my companion while studying. It has kept me calm whenever I begin to feel stressed, or helped me stay awake whenever I am starting to doze off, which I shouldn't be doing, especially when there's exams. There are, however, ten go-to songs that I play to help myself stay focused. While my study playlist on Spotify has over a hundred songs, I will be sharing my ten favourite tunes. They are arranged randomly.
Stars, by Future Generations-I listen to this whenever I need to stay awake, and it is pretty much a very upbeat song. Another favourite song from this artist is Thunder In The City.
Mr. Brightside by The Killers-a song I listen to whenever I make my case digests. This song has an odd way of making me stay focused and awake, yet relaxed at the same time!
April Showers by Proleter-Heard this song from one of my favourite vlogger's episodes! It was love at first hearing, so I looked it up in Spotify! The rest is history. Haha.
Transparent (Main Theme from TV series) by The Original Television Orchestra-Again, another tune heard from another favourite vlogger's episodes! Pretty much brings a smile to my face whenever I listen to it.
Mid Air by Paul Buchanan-A song that is for me, delicate and dreamy found its way to my heart when I watched the movie About Time. And it's stayed in my heart ever since. Hence, a place in my Spotify playlist.
The Best Things Happen While You're Dancing by Rosemary Clooney-Pretty much one of my wild card favourites in my Spotify study playlist, I heard this song in a party and I wasn't able to get it out of my head ever since. Why not? I may be just an old person at heart. Musically, that is.
We Got U by Lemaitre-Because the lyrics are basically encouraging. Need I say more? Heehee.
La Mer by Charles Trenet-Another "vintage find", I came across this song while I was reading Rosamunde Pilcher's Coming Home. Very, very relaxing song.
Magnificat in G Major, Charles Villiers Stanford-One of my favourite choral music songs. This song also has a calming effect on me. It's pretty much like saying a prayer. (You can find this track in Spotify by the title: Morning, Communion, and Evening Services in G Major, Op. 81: Magnificat in G Major, Op. 81)
You by Petit Biscuit-I listen to this song whenever I study early in the morning. It wakes me up and keeps my mind from getting frazzled at the same time!
Hope you enjoyed the list! I will be sharing my playlist to anyone who might like to listen. What's your favourite song you listen to or study with? 🙂